6 Tips For Choosing The Perfect Fitness Trainer For You
By Annie Berryhill, Personal and Group Fitness Trainer, Owner OC Fitness Revival, Orange County CA

As a fitness trainer in Orange County for the last 6 years, I have had a ton of interactions with people who did and didn't become my clients. They all had come to me for similar, although not exactly the same reasons. I must admit, there were people that made me wonder why the heck I was there, and still others confirmed that I was adding benefit to their lives.
But what about you? Do you need a fitness trainer? You may be involved in classes at the Y, or the gym or even Crossfit. All of those things are awesome! I attend regular classes myself and love it. There is nothing better than cheering on your classmates as they pursue their goals and having their support as you do the same for yours.
There may come a time where you feel you need a little more attention, or laser focused instruction to get you to where you want to be.
But with so many programs and trainers out there, how in the world do you pick the one that is not only a good fit but has the chops to get you to your fitness goals?
Here are 6 tips for choosing the perfect fitness trainer for YOU: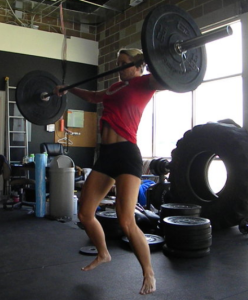 1. What are they clients saying about them? Most people would not buy a car without looking at Consumer Reports first, right? Gotta know what you are getting, what the features are, and what people's experiences are. Hopefully your potential trainer can supply you with references for you to contact.
2. What are their specialties and educational background? I am not saying that you need to hire someone who has a list of classes and credentials a mile long. But they should have some education, preferably with some of it recent. This tells you that they are active in their education and will strive to be a better and better trainer for their clients. But having a whole bunch of education does not always parlay into a good coach. I have met a ton of highly educated trainers who only speak anatomy and kiniseology and don't actually speak human!
3. Use your gut instinct. Most people can tell in the first few minutes if there is a "click" between them. Does the trainer ask more questions then they talk about themselves? That is a good thing because you need to know they can listen. Do you feel comfortable with them? Again, we have built in radar for people who aren't our types. Trust that gut! You may end up spending a fair amount of time with them and it is imperative that you feel confident and relatively comfortable with them.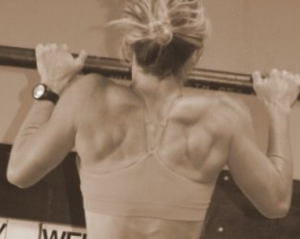 4. Is their facility clean? Is the equipment in working order? Is it orderly? Nobody wants to work out in a junkyard or a nasty place. If it looks like they take the time to keep things tidy and clean, even if it is in a warehouse, that is a good sign that they will be conscientious with you as well.

5.What do they look like? Is it how you want to look, move and perform? I do not have a problem with different body types coaching others in fitness, but you have to decide for yourself, is this trainer walking the walk or are they just posing? This is a personal decision, but most trainers value their brand enough that they will put in the work necessary to be their very best business card and advertisement.
6. Do they have a proven track record of getting the results that you desire? If you want to improve your Olympic Lifting, do they have specialized training or experience? Its vitally important that the trainer not only know how to do the "thing" themselves, but are able to convey to their clients how to execute even if that client does not learn in the same way or have the same skills as the trainer.
Simple enough stuff for sure, but it really makes a big difference in the results that you will get !!

If you have any questions that I can help you with, take a second and stop by my Facebook Page … would love to help you start getting the results that you are looking for 🙂
Would love to hear your thoughts about these tips. Feel free to speak your mind in the comments section below !!

And … if you know anyone that could benefit from this article take a minute and share it with them. You are appreciated !!
You are DESIGNED to live
LEAN – STRONG – HEALTHY!

Today is a good day to get started
Anne (Annie) Berryhill is a Crossfit Level 1 Trainer, USA Weightlifting Sports Perfomance Coach, Crossfit Athlete and competitor who owns and operates OC Fitness Revival in Orange County, CA. Services include personal and group training, nutrition classes and counseling, as well as providing incredible health-improving supplements to help people to make the most out of what they've got.

Contact her today for a Free class, Nutrition consultation or to try Chava Chocolate for Athletes!

(949) 280-3407 Anne@anneberryhill.com