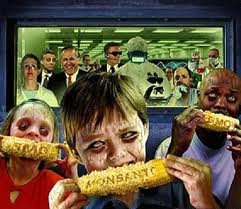 By Annie Berryhill
(Featuring Dr. Supna Alis)
 As Crossfit athletes, Primal nutrition followers and Paleo eaters our diet comprises as much thought and maybe more effort than the workouts themselves. If you are not familiar with Paleo Eating and Living, this is a good intro.
In pursuit of being "clean" we take out processed food for the most part. And work hard to maintain proper insulin levels by limiting carbs from sugars, and processed grains.  And most of you know what a lifestyle change this is. But it's all for the better.
But that is not where the effort to be clean ends. And the goal should NOT just be about how it makes you look and perform. But what it does for your overall health and longevity. You may not do Crossfit workouts forever.
But I know that you will be living in your body for your lifetime. It is imperative to be educated beyond what promotes vanity but about what preserves health and well-being and protects from disease. Being sick is not fun..ever…
Recently, I had the opportunity to interview Dr. Supna Alis, operates a wellness center, Delta Wellness Group  in San Juan Capistrano, alongside her husband Dr. Glen Alis. Dr. Supna is absolutely passionate about nutrition. And most especially as it relates to how nutrition affects the health of children. She has been stunned by the numbers of Autism, ADHD, Allergies and Asthma case she has seen  in her practice in the recent years.
It's prompted her to do a ton of deep research into what may be causing these issues. Read on to learn more about what GMO food is. Why it is dangerous. How we can avoid it. And what we can do to protect ourselves.
What is Genetically Modified Food (GMO)?
Genetically Modified food is made by taking a seed and injecting it with a virus, bacteria, or protein that in turn alters the genes in the seed. This creates a new type of seed. This is done to make the seed resistant to the effects of pesticides. So that when farmers spray for weeds, the seeds survive. While this may seem like a good idea on the surface, in the end, it's most likely a very bad experiment.
Dr. Supna shared with me that she had learned that while almost every food is regulated by the Food and Drug Administration (FDA) corn is regulated by the Environmental Protection Agency because it is classified as a pesticide.
How Genetically Modified Food started
Dr. Supna shared that she learned that farmers and scientists starting doing the GMO procedures back in 1994 on a very small scale. Currently, unless the food says "Organic", most food have the potential to be GMO. This is especially prevalent in the oils like Canola, Corn and Soybean oils.
It is so very challenging to determine what effects are actually to blame on this type of food. Because there is no way to really test it in humans. So the only testing has been done on rats. Even then, the research is spotty and incomplete.
How to Protect Yourself
Dr. Supna suggested some steps that we can proactively take to protect ourselves and our loved ones.
Eat Fresh, grown food only
Grass Fed meat (not corn, for obvious reasons)
No Food that is labeled
Michael Pollen's suggestion is to only eat foods with 5 ingredients or less
Eat nothing that contains any of the 3 oils; Soybean, Corn, Canola
Avoid foods that contain Corn Derivatives (any modifications in corn will be past to products made FROM corn)
There is such an overproduction of corn because of government subsidies that they don't even know what to do with it all.  This is how corn started being used at animal feed.
So they take the corn to a lab and play around with it….turn it into all sorts of other "ingredients" that are used in our food and other products (make up is a big one).
It's basically ingredients to look for that are made from corn but it doesn't actually say "corn" on the ingredient list.  But if it has one of those ingredients, it's usually GM corn. See List below….
Foods with Corn Derivatives to avoid (click)
Acetic acid
Alcohol
Alpha tocopherol
Artificial flavorings
Artificial sweeteners
Ascorbates
Ascorbic acid
Aspartame (Artificial sweetener)
Astaxanthin
Baking powder
Barley malt* (generally OK, but can be contaminated)
Bleached flour*
Blended sugar (sugaridextrose)
Brown sugar* (generally OK if no caramel color)
Calcium citrate
Calcium fumarate
Calcium gluconate
Calcium lactate
Calcium magnesium acetate (CMA)
Calcium stearate
Calcium stearoyl lactylate
Caramel and caramel color
Carbonmethylcellulose sodium
Cellulose microcrystalline
Cellulose, methyl
Cellulose, powdered
Cetearyl glucoside
Choline chloride
Citric acid*
Citrus cloud emulsion (CCS)
Coco glycerides (cocoglycerides)
Confectioners sugar
Corn alcohol, corn gluten
Corn extract
Corn flour
Corn oil, corn oil margarine
Corn starch
Corn sweetener, corn sugar
Corn syrup, corn syrup solids
Corn, popcorn, cornmeal
Cornstarch, cornflour
Crosscarmellose sodium
Crystalline dextrose
Crystalline fructose
Cyclodextrin
DATUM (a dough conditioner)
Decyl glucoside
Decyl polyglucose
Dextrin
Dextrose (also found in IV solutions)
Dextrose anything (such as monohydrate or anhydrous)
d-Gluconic acid
Distilled white vinegar
Drying agent
Erythorbic acid
Erythritol
Ethanol
Ethocel 20
Ethylcellulose
Ethylene
Ethyl acetate
Ethyl alcohol
Ethyl lactate
Ethyl maltol
Fibersol-2
Flavorings*
Food starch
Fructose*
Fruit juice concentrate*
Fumaric acid
Germ/germ meal
Gluconate
Gluconic acid
Glucono delta-lactone
Gluconolactone
Glucosamine
Glucose*
Glucose syrup* (also found in IV solutions)
Glutamate
Gluten
Gluten feed/meal
Glycerides
Glycerin*
Glycerol
Golden syrup
Grits
High fructose corn syrup
Hominy
Honey*
Hydrolyzed corn
Hydrolyzed corn protein
Hydrolyzed vegetable protein

Hydroxypropyl methylcellulose
Hydroxypropyl methylcellulose pthalate (HPMCP)
Inositol
Invert syrup or sugar
Iodized salt
Lactate
Lactic acid*
Lauryl glucoside
Lecithin
Linoleic acid
Lysine
Magnesium fumarate
Maize
Malic acid
Malonic acid
Malt syrup from corn
Malt, malt extract
Maltitol
Maltodextrin
Maltol
Maltose
Mannitol
Methyl gluceth
Methyl glucose
Methyl glucoside
Methylcellulose
Microcrystaline cellulose
Modified cellulose gum
Modified corn starch
Modified food starch
Molasses* (corn syrup may be present; know your product)
Mono and di glycerides
Monosodium glutamate
MSG
Natural flavorings*
Olestra/Olean
Polenta
Polydextrose
Polylactic acid (PLA)
Polysorbates* (e.g. Polysorbate 80)
Polyvinyl acetate
Potassium citrate
Potassium fumarate
Potassium gluconate
Powdered sugar
Pregelatinized starch
Propionic acid
Propylene glycol*
Propylene glycol monostearate*
Saccharin
Salt (iodized salt)
Semolina (unless from wheat)
Simethicone
Sodium carboxymethylcellulose
Sodium citrate
Sodium erythorbate
Sodium fumarate
Sodium lactate
Sodium starch glycolate
Sodium stearoyl fumarate
Sorbate
Sorbic acid
Sorbitan
Sorghum* (not all is bad; the syrup and/or grain CAN be mixed with corn)
Splenda (Artificial sweetener)
Starch (any kind that's not specified)
Stearic acid
Stearoyls
Sucralose (Artificial sweetener)
Sucrose
Sugar* (not identified as cane or beet)
Threonine
Tocopherol (vitamin E)
Treacle (aka golden syrup)
Triethyl citrate
Unmodified starch
Vanilla, natural flavoring
Vanilla, pure or extract
Vanillin
Vegetable anything that's not specific*
Vinegar, distilled white
Vinyl acetate
Vitamin C* and Vitamin E*
Vitamins*
Xanthan gum
Xylitol
Yeast*
Zea mays
What You can do about it:
Currently, there is  push to get an initiative on the ballot in the state of California in 2012 to make it necessary that all GMO food  be required to be labeled that way so that consumers are made aware.
Click here to get all the info and how you can help.
More about Dr. Supna

Dr. Supna Alis provided the content for this article. She is passionate about health doing everything possible to maintain it naturally. Knowing that the children are our future, she is especially concerned with what we are putting in their bodies now that may be setting them up for future health issues. Please visit Delta Wellness Group online to learn more about their practice and how they are available to help you with your health.
The more you know, the more you can be empowered to make changes and protect your health.
It's time to be Lean, Strong and Healthy…let me know how I can help you get there.
Anne (Annie) Berryhill is a Crossfit Level 1 Trainer, USA Weightlifting Sports Performance Coach, Crossfit Athlete and competitor who owns and operates OC Fitness Revival in Orange County, CA.   Services include personal and group training, nutrition classes and counseling. As well as providing incredible health-improving supplements to help people  to make the most out of what they've got.