I just finished watching Fat, Sick and Nearly Dead on Netflix.
Because I love transformation so much ( I am an eternal optimist!), this movie intrigued me.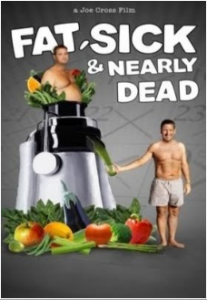 Originally, I was going to write a review, but then I was bowled over with what I think is one of the most important messages I have ever been inspired to do…so I shot another video. I needed to speak to you face to face…it's that important!
Please watch this when you have time to focus and concentrate…I know it is longer than some people's attention span…but I just could not stop, I had to spill it all…
What did you think? Was I a little to "In Your Face"? Tell me, I can take it…I want to know.
The comment box is the perfect place to give me an earful!
Anne (Annie) Berryhill is a Crossfit Level 1 Trainer, USA Weightlifting Sports Performance Coach, Crossfit Athlete and competitor who owns and operates OC Fitness Revival in Orange County, CA. Her services include personal and group training, nutrition classes and counseling. As well as providing incredible health-improving supplements to help people to make the most out of what they've got.