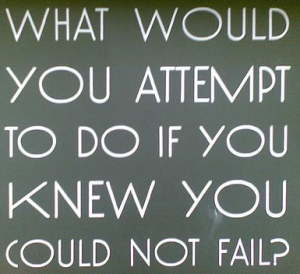 Goal Setting- It's Not Just for January!

by Annie Berryhill
WHOA! Can you believe it? We are already halfway through 2011? Who would have thought time would have gone this fast AGAIN?
Summer is here and is a time of relaxation, fun, being on a looser schedule. But wait, before you settle back into your lawn chair with a nice, cold lemonade, ask yourself the question "How am I doing on my goals?"
You see, we get all fired up in January .. New Year, New Start, New Hope, right? But most of us poop out on our goals (read..resolutions) before January is even over.
What about you?

How close are you to reaching the 6 month goals you set for yourself back at the first of the year?
Ok, well, maybe you are not as far as you would like, but the bigger, deeper question is "Did you even TRY?"
We all know that setting goals is a little like dreaming of going on vacation. In our minds we can imagine ourselves being there, but unless we get online or call the travel agent and cough up the money, We Aint Goin Nowhere!
It's the same with goals!
People ALWAYS tell me about their weight loss goals (even people who don't know what I do for a living, strangely enough!) … but it's almost always followed up with some excuse about WHY they cant do it. They are too old, too busy, too stubborn (it's a rare bird that admits THIS), its too much to lose, they have no support, they don't have money.
I can tell you this, there are plenty of people who have every excuse in the world to NOT exercise, to not eat right, to not show up for their race. But it is so flip-flopped … the people with legitimate, real obvious reasons are the ones who are usually working the hardest to achieve their goals! Ironic, isnt it??
Maybe the reason you have not done more then figure out your goals is because you don't have a burning desire to do that thing. Hear me out on this.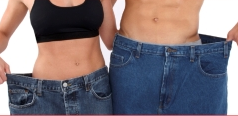 So you say you want to lose weight, you have even said that it's 10 pounds you want to lose by summer. But every evening as you are cooking dinner, you have a glass, (or two or three) of wine. Anyone who has ever drank wine knows its hard to stop at 1 and even if it's only 1, your resistance for other bad choices is lowered. Now, you are not just MISSING your goal, you are moving in the opposite direction.
Wouldn't it be so much better to NIP THE PROBLEM in the BUD??? In my experience, cutting out the wine (read SUGAR=FAAAATT!!) would propel you much faster and much more directly toward your goal then any extra time at the gym!
The problem is, most people don't want their goals bad enough to give up their comforts.
It is that way of approaching goals that will make them a constant source of frustration.
In the end, if your goal doesn't make you BURN inside, if your reason, your WHY doesn't make you CRY, it may not be a real, true goal for you. Maybe it's more of a "Hey, it would be nice if it happened type of thing."
But, if you know that your goal does burn in you, then you need to decide NOW to get back on track and pursue it with everythi
ng you have got! Fight the urge to go back to who and what you were … it's there that you will have what you have always had .. and not the goal!
The short but sweet formula:
Identify the BURNING Goals (dreams)




See it-Feel it-Hold it in your mind as if it is already true!




Write it down, tell people about it, over and over!



Enlist the help that you need … let NOTHING stop you!
If you have finally had enough and are ready to "Goal For It," you might benefit from having someone help you figure out where to make some nutritional tweaks so you can get the results you really want – even if it is only losing 10 pounds …
I just created a program focused on helping folks get "Lean – Strong – Healthy" and it is a quick, simple way to have a set of experienced eyes help you to get on track and hit your fitness goals!

You are DESIGNED to live
LEAN – STRONG – HEALTHY!

Today is a good day to get started

Anne (Annie) Berryhill is a Crossfit Level 1 Trainer, athlete and competitor who owns and operates OC Fitness Revival in Orange County, CA.
Her services include personal and group training, online nutrition classes and counseling, as well as providing incredible health-improving supplements to help people to make the most out of what they've got. For more information, contact her via email anne@anneberryhill.com