In recent days, under the direction of my coach, I made some pretty significant changes to my already fairly clean Paleo-type of diet.
Best lean diet. Eat fat to lose fat.
Now I am not a microbiologist, biochemist, super-institutionally-educated brainiac. I am just a gal who loves to read. And to use her body as a science lab. It seems when you get enough fat, and lower you carbs, your body learns to use what you have hanging around for energy.
Okay, it's not really a secret. It's just one of those things that people just don't want to believe. It's actually counter-intuitive so people resist. But the truth is, it works and I am living proof.
Will it work for you?
I don't know, but if you are into shedding some body fat, it is worth it to give it the old college try, right?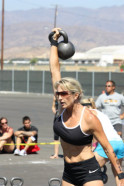 Let me go on the record though… I work to balance the "Ideal/By-the-book" program with "Real Life". At 46 years old, I feel like I know I need to keep things in check. But at the same time, allow some "escape hatches" for fun and a little craziness (chips and salsa craziness!)
So for the last 6 weeks (or 5, up until I was commanded to shut down workouts), I adhered to a type of plan that I had never done before. In 6 weeks time, I am literally swimming in my Daisy Dukes. And have lost about 6 lbs. (I never go by pounds but I randomly weighed myself and was shocked to see the number. It's the lowest I have been in about 20 years.)
 Anyway…here is the plan:
AM:
1 Scoop (1Tbls) of fat before coffee (which has coconut milk and or coconut butter in it)
1 Protein Shake Daily Balance with Coconut or Almond Milk Base + 1/2 an avocado OR a scoop of almond butter with ice in a blender. Fill the remaining space in the blender with raw spinach, or spinach and Kale. Blend til smooth.
<If I get hungry at mid-day, I have a scoop of fat)>
Lunch
Meat (grass-fed, hormone free), Veggies (greens of course), Fat (Olives, Avo, coconut butter, olive oil)
Snack of fat if needed…
Dinner– Repeat something like lunch
I am allowed to have red wine (up to 2 glasses) up to 3xs a week. I usually would drink it only on evenings that precede an off-day.  I am also allowed 1 CHEAT MEAL a week. I'm just sayin'…
My WODs:
Mostly short (4-12 minutes tops!), core-centered workouts with medium weight components, varied movements.
What has improved since being on a this Fat-Oriented Paleo-Like Program:
I sleep better
I feel stronger, lighter
Hamstring injury notwithstanding, I feel strong
I am excited that I can adhere to it VERY easily, no real cravings!
My passion for cooking and eating clean, I could talk about it all day every day!
What has been the hardest part on this eating plan?
Keeping enough fresh food in the house
Planning ahead
Anticipating hunger and being ready to combat the cravings with fat sources
Getting used to eating KALE (yuck!)
Getting my husband to buy into what I was doing for US!
I miss cheese a little bit, but not too much…
So, in the end, it is really simple to follow and allows a large variety of foods to use. Many people are against the whole shake thing. But with all the chopped veggies and fat I add, I believe it does slow down digestion and absorption somewhat. Besides, I like the ease of shakes in the morning – Just Make and GO!
Does this seem easy or is it a little baffling to you? Do you need some help understanding it, or coming up with a plan to implement this? Never fear, I am here to help you get rid of that nasty fat and reveal you strong, lean, healthy self!
Got questions? Ask them in the comments section below.
Let me help! I have tools, tricks and tips to unravel the mystery and get you dialed in!
Anne (Annie) Berryhill is a Crossfit Level 1 Trainer, USA Weightlifting Sports Performance Coach, Crossfit Athlete and competitor who owns and operates OC Fitness Revival in Orange County, CA.   Services include personal and group training, nutrition classes and counseling. As well as providing incredible health-improving supplements to help people  to make the most out of what they've got.